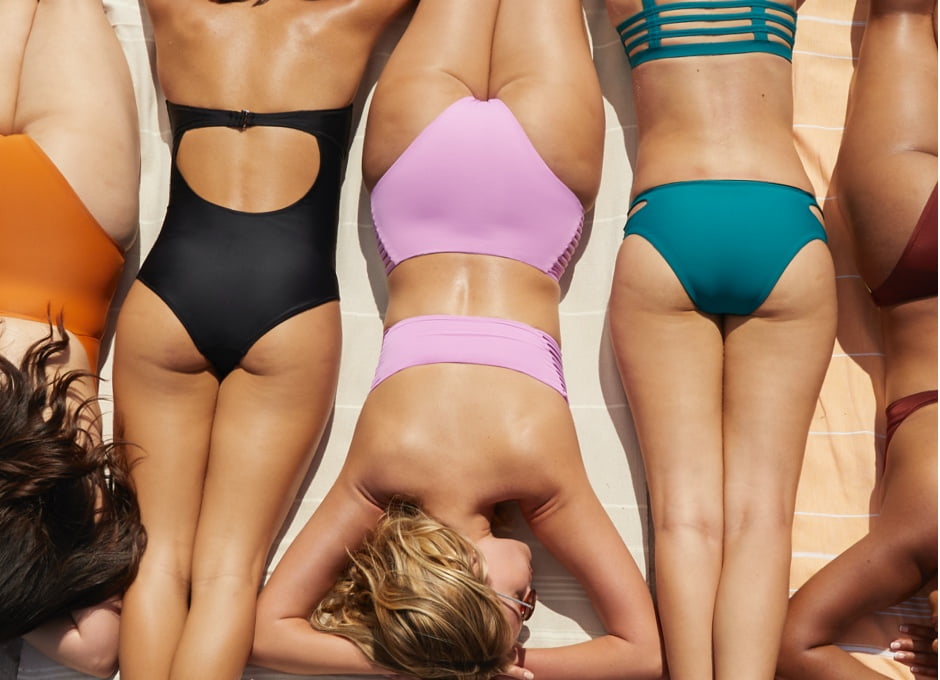 Summer's Hottest Treatments
Hellluuurrr Summer & Hello Bikini Season – Sun's Out, Bums Out Smart Shape Body is located on the West Coast in beautiful Tampa Florida which means it is ALWAYS bikini season around here and it our mission to offer patients the latest, greatest and backed by science treatments to boost confidence, smooth imperfections and accentuate our greatest A$$ets with both Surgical & Non-Surgical procedures. Here's the Skinny on what is NEW, HOT and Booming as Summer approaches: 1. Colombian BBL Fat Grafting – the Latin Booty doesn't disappoint 2. Snatch the Waist with Lipo360 3. Body Roll Your Whole Body and Smooth Your Roll 4. QWO Cellulite Injections – Dissolve the divots 5. Cryo Therapy – Freeze & Rejuvenate in SubZero Temps Let's break it down to Non-Surgical & Surgical & Neither Break the Bank Non-Surgical 
Body Roll Your Whole Body and Smooth Your Roll with this non-surgical wellness treatment that is awesome for post surgical care but, it literally amazing for all of us! Release the toxins with this deep tissue and fiber wood therapy massage for the whole body! For those who retain water or just need a good toxin flush – body roll therapy should be on the top of your Must Have Summer list! 
The Body Roll machines combine the healing effects of slimming and lymphatic drainage massages. Lymphatic drainage massages help relieve muscle tension and lose inches from the body, eliminating unnecessary toxins and reducing cellulite. Shape Magazine Editor says, "It's like a heated, mega-size, vibrating foam roller" and we agree! $$$ – Starting as low as $49 a Treatment Ya'll – Your Body will Thank You!
——— QWO Cellulite Injections – Dissolve the divots with this FDA Approved 10 minute treatment! Quick, lunch time procedure that literally dissolves stubborn cellulite without surgery or downtime. I mean, Ninety percent of women have cellulite. It's 100 percent normal — and completely natural. It is nothing more than an interaction between two body parts (fat meeting connective tissue, like collagen, under the skin). But as part of that 90 percent, we realize how cellulite brings with it mixed emotions, from ambivalence to embarrassment. Consider these QWO injections, confidence boosters for your booty and give yourself a little self care treatment and save $225 as new patient towards a package of 3 injections. Once you see the smoothing results, you too will be a believer!  ———
Cryo Therapy 
– Freeze & Rejuvenate in SubZero Temps…Naked
Get Your Chill ON to Sizzle this Summer
Taking just 2-3 minutes in the Smart Shape Body Cryo 
Whole Body
 Chamber, reduces inflammation and releases endorphins to help relieve pain, increase energy and metabolism, and boost the body's immune system. So guess what a full session does for you!? Cryo is like an ice bath plunge on steroids but, more consistent and controlled resulting in a reduced appearance of cellulite, destroyed fat cells and loss of inches, all in 30 – 40 minutes. We offer full body Cryo Chamber sessions as well as Cryo Sculpting sessions, where the skin is warmed then rapidly cooled. Results are immediate. Cryo Sculpting is a safe, non-invasive, clinically proven treatment for all over wellness. It is great for the slimming and toning of problem areas of the body such as the abdomen and thighs so, get those bikinis out! Book your free consultation today to find out the best cryo sculpting plan for you.
———————– For those who prefer the "WOW" factor and are seeking a hour glass shape and to turn heads on the sand this summer, we got you! As the leading Plastic & Cosmetic Surgery center in Tampa, Florida – our Board Certified Surgeons are highly sought after and patients are flying from all over the country to get Snatched & Become a Fig Doll! Here is Smart Shape's Hottest Surgical Treatments for Summer Colombian BBL Fat Grafting – the Custom Latin Booty that doesn't disappoint
No need to go to Columbian or be Latin for that matter to have a booty that represents the infamous BBL women are traveling for! Save your passport for another day and schedule fat grafting to the buttocks and lose the fat in your midsection while you are at it! Yes, thats right… our skilled surgeons liposuction the abdomen creating a thinner waist line and transfer it to the buttocks to create a round, contoured derriere that makes heads turn! Using your own fat cells, there is zero rejection rate and our patients are loving the reassignment of their fat cells – become a Smart Shape doll with our No Credit Check Financing Option! You have plenty of time for recovery and to shop for a new bathing suit!
Snatch the Waist with Lipo360
Snatched waist, Instagram-worthy waist, itsy-bitsy Instagram waist, influencer model waist – whatever you may call it, the important thing is its shape and how it can improve your confidence as a woman. Our expert, board certified surgeons perform back to back Lipo360 waist snatching procedures daily at Smart Shape Body coupled with The Renuvion – a revolutionary technological advancement for intraoperative skin tightening. 
J-Plasma Renuvion
  is a game-changer and produces 50-60% skin tightening. It also induces long-term collagen generation and deposition in the skin to achieve a youthful look. Don't worry if you feel like you don't have the ideal body type to get the perfect snatched waist. The Smart Shape Body team of surgeons have numerous solutions to get you as close as possible to that snatched look you've been dreaming of. #getsnatchedthissummer
Here is our beautiful patient rocking her snatched waist & sizzling micro suit!

Give us a call or schedule a consultation.