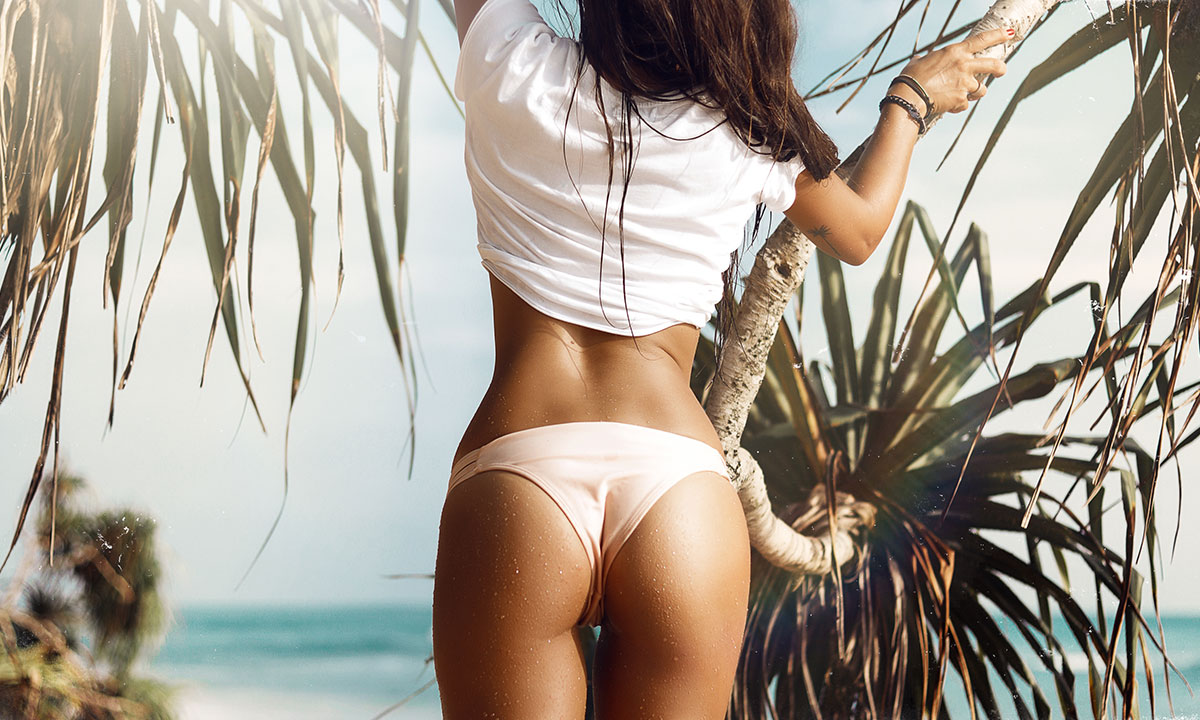 We're Here For You
Are you interested in having cosmetic / plastic surgery in Tampa Bay, Florida? Many of our patients fly in from all over the world. Thanks to our connected world, now more than ever, you can have your cake and eat it too, all while enjoying the results of an excellent cosmetic procedure in a resort location.
At, Smart Shape Body we provide a caring atmosphere that sets us apart from the rest. Our warm and welcoming staff and surgeons make patients feel comfortable from the moment they enter our offices. You will always have a point of contact as our team is here to guide you through every aspect of your experience. We will also be committed to providing you with both the personalized attention you deserve, as well at the highest quality available.
After your initial virtual consultation and evaluation, you'll receive personalized surgical recommendations tailored to your cosmetic surgery needs. We not only listen to your needs and financial considerations; we will match you with the best tools and procedures available.
Why Travel to Tampa, Florida?
Some of the reasons why people travel to Smart Shape Body for their cosmetic care include safer medical care, lower expense at the same time to enjoy a resort location. Many people think of medical tourism as having to leave the country, but medical tourism also happens right here in Tampa, Florida. Increasingly people are seeking the privacy and confidentiality of a resort setting that allows them to return home looking and feeling refreshed. Doing so allows you to share with your friends that you are rejuvenated- refreshed from your vacation without having to share with them your surgical secrets, and that makes patients feel more confident about their decision to have a cosmetic surgery away from home at Smart Shape Body.
What You Need to Know
Smart Shape Body has teamed up with Experienced Skilled Doctors, Surgeons, and Clinics to offer you a fabulous selection of Plastic and Cosmetic surgery procedures. Many of our patients share the same opinion that Plastic Surgery and Cosmetic Surgery are more enjoyable when treated by experienced doctors that know and understand the beauty of your body.
Plastic VS Cosmetic Surgery
So, what is the difference between Cosmetic Surgery VS Plastic Surgery? While both plastic surgery and cosmetic surgery aim to improve a patient's body, there are differences. Plastic Surgery is more invasive and geared towards reconstructive surgery at the same time aimed at reconstructing the body.
Abdominoplasty
Abdominoplasty (also known as a tummy tuck) An Abdominoplasty allows the surgeon to flatten the abdomen by removing extra fat and skin, and tightening muscles in your abdominal wall. It's not the same as traditional liposuction, although you may choose to get liposuction along with a tummy tuck.
Breast Lift
A common breast lift is treated when your breasts are sagging, a breast lift can help lift, firm, and reshape your breast back to a more youthful appearance. In a breast lift, your surgeon removes excess skin and tissue, and repositions the nipple higher on your chest. This can include adding a Saline or Silicone implant. Your surgeon will discuss with you the placement of the incisions as many different shapes and sizes may change the approach to your breast lift.
Cosmetic Surgery
Cosmetic Surgery is involved in enhancing your physical beauty. Your physical appearance is changed according to your desire by performing a lesser invasive surgery. Common cosmetic procedures include Liposuction, Liposculpting as well as Fat Grafting. Liposuction/BBL fat Grafting you should wear/ bring loose fitting clothing.
Liposuction
Liposuction, sometimes referred to as "lipo" by most patients, slims and reshapes specific areas of the body by removing excess fat deposits while improving your body contours and proportion.
Liposculpture
Liposculpture is an advanced cosmetic surgery designed for extensive body contouring through the removal and reshaping of fat deposits. This surgery is similar to traditional liposuction but has a few key differences. Liposculpture removes small, localized fat deposits in a quest to sculpt body as we contour. Liposculpture is an extensive body contouring procedure that removes excess fat to enhance the appearance of muscle definition. Smart Shape Body is well known for its Body Contouring techniques such as the Spanish WaistLine and Body Etching.
Fat Grafting
Obtaining fat from one area of the body and transferring it to another such as buttocks, breast, face and hands. This procedure is completed by combining liposuction to reduce fat in areas where there is too much and using it to enhance (give volume and or give projection) in multiple areas. At Smart Shape Body we emphasize that the cosmetic outcomes aren't determined by the amount of fat grafted, but rather by the doctors combining careful surgical technique and aesthetic skills.
Brazilian Butt Lift (BBL)
The most popular procedure is known as the BBL or Brazilian Butt Lift, medically known as Fat Grafting- it is a specialized fat transfer procedure that augments the size and shape of the buttocks without the use of implants (the use of implants have been known to be dangerous and can cause immediate and long term complications) . During the procedure excess fat is removed from areas such as example -the flanks, abdomen, lower back, or thighs with liposuction, and a portion of this fat is cycled through to use only the best fat cells and is then strategically injected into the buttocks with skilled technique to give you the desired look. Removing Fat and transfers it to your buttocks, gives you a flatter stomach and slimmer waist (Spanish Waistline) while shaping your buttocks and tightening your skin.
6-Pack Abs
Uncover the Abs Beneath Your Stubborn Fat – You work out and eat right, but still can't seem to achieve the sculpted "six-pack" results you want. Sound familiar? Our skilled techniques can enhance your abs in a single treatment (BMI restrictions) . We will remove the fat hiding your abs, waist, and obliques to reveal the muscle tone underneath and achieve that six-pack look you've always wanted.
Chin Liposuction
Remove Fat Under the Chin for a More Defined, Youthful Jaw-Chin Liposculpting procedure makes faces more attractive by sharpening the jawline and improving facial proportions. Liposculpting can remove jowls and tightens skin with minimal downtime. Because the chin heals so quickly, many of our patients see a difference in just 48 hours- full recovery is between 3-6 months.
Length of Stay
This also depends upon the type of surgery being performed. Complex surgeries require a long stay in the Tampa area. For example:
Brazilian Butt Lift
3-10 days
You must return to Smart Shape Body for a follow-up consultation with your surgeon to ensure healing is underway. BBL patients schedule their first post-operative drainage massage appointments.
Tummy Tuck
9-10 days
You must return to Smart Shape Body for a follow-up consultation with your surgeon to ensure healing is underway. BBL patients schedule their first post-operative drainage massage appointment, next day.
Liposuction
3-7 days
You must return to Smart Shape Body for a follow-up consultation with your surgeon to ensure healing is underway. Lipo patients schedule their first post-operative drainage massage appointment, next day.
Breast Procedures
3-7 days
You must return to Smart Shape Body for one or more follow-up appointments with your surgeon to ensure healing is underway.
Recovery Time
This too depends upon the type of surgery performed. It is advised to give yourself plenty of time for recovery. This will make you happy if you recover in less than the estimated time. In the case of a breast procedure, you can return to work after 5-7 days. In three months, the swelling subsides and the breasts get proper size and shape. Butt lift and liposuction surgery, it is recommended that you stay home 2-3 days, while your body naturally drains. Fat Grafting to your bottom, you will use your medical grade pillow for 6-8 weeks for complete recovery. Liposuction of different body parts needs different recovery time. Be sure to know how long you will need to wear your medical grade garment. As you will see instant results, your body will become swollen ( this is the normal healing process) and your final results may range from 3-12 months.
Success Rate
The success rate is higher if the subject is fit, both physically and mentally. Although the success rate is high, surgery can still go wrong. As this is not a typical or common situation, cosmetic surgery can go wrong, your body might not accept the change and become de-shaped, but surgeons are well equipped and well experienced enough to correct this as quickly as possible, which is why you will remain in contact with the office if you have any concerns or questions. This may be as simple as downsizing your medical grade garment. Keep good communication with Smart Shape Body as we love to hear all about your recovery process.
After Care
Plastic and Cosmetic surgery is a wide field, with many operations coming under this category and aftercare for every surgery is different. Following are some tips for aftercare:
Visit or Communicate with your doctor on a regular basis and follow his/her guidelines.
Make sure that you have someone with you because recovery can take some time.
Ask your doctor about a healthy diet plan. Eat nutritious food according to that plan.
Take some days off work. Let your body rest and avoid un-necessary exercise and movement.
Drink a lot of water. Keeping hydrated is essential in your healing process.
Do not take medicines on your own because some pain killers can increase inflammation.
Making your cosmetic surgery procedure a rewarding one is our priority, and your health and safety is an essential part of it. If you came to visit our Tampa, Florida location via our fly-in program, you should plan on staying in the area for about 3 to 12 days, depending on the extent and choice of your surgery. Your Patient Coordinator will thoroughly explain the process with you at your consultation. We will schedule your follow up appointments within the recommended window of time to ensure your recovery is carefully monitored every step of the way. Undergoing a surgical procedure may cause some patients to feel uncertain or nervous. But you can relax when in our care. We have 24-hour emergency service available to ensure a prompt response to any questions or medical emergencies that might arise. Once you return home, your surgical coordinator will continue contact with you to assure that you are healing to your highest potential. Always remember that our goal at Smart Shape Body is for you to have a smooth and satisfying surgical experience so that you are back on your feet and enjoying the results of your procedure as soon as possible.
What to Expect Before & After
The visible difference is seen before and immediately after going through plastic or cosmetic surgery. But most important remember to have patience and give your body the time to heal. You will reach your cosmetic goal as we discussed but your body may need more time to heal then others. We are excited to join you through the healing process as we envisioned your results even before you had your procedure.
Housing & Recuperation
Smart Shape Body staff will help you coordinate everything related to the stay and recovery. Also, we will guide you on how to get transportation and effective communication, if you need translation in Spanish, Arabic or even Vietnamese. There are many options in Tampa Bay that we can recommend, for your stay before and after your surgery with Smart Shape Body. Our office is located less than 4 miles from Tampa International Airport. There are all type of amenities and services that we can guide you if you choose to stay longer and enjoy Florida's resort living. For your post-operatory care, we recommend that you bring someone (over the age of 18) to stay with you for the first 24 hours. Some of our recovery homes may include the following.
Multiple Pools, Spa Hot/Tub, Lake Fishing with Fishing Docks, Picnic Areas, BBQ Grills, Lighted Gazebo, Bike Racks, Fitness Center, Nature Preserve to enjoy while taking a hike or a stroll, Playgrounds, Public Transportation, Sundeck, Tennis Courts, Valet Trash Service.
Near Smart Shape Body
Busch Gardens Tampa Bay
Port of Tampa
Raymond James Stadium
Tampa Riverwalk
Lowry Park Zoo
Amalie Arena
Tampa Convention Center
Adventure Island
Florida Aquarium
Seminole Hard Rock Casino Tampa
Big Cat Rescue
Florida State Fairgrounds
Thank You
Thanks for taking the time to visit practice! Our website SmartShapeBody.com offers information about many cosmetic procedures that you may have questions about. We encourage you to visit our InstaGram page at SmartShapeBody as that is our biggest platform of before and after photos as well as live videos. Our website and IG page also provides you with background information about Smart Shape Body. We are committed to making our practice convenient and accessible to you and your family. We want you to feel confident that when you choose Smart Shape Body, that you're working with the most qualified, experienced and caring cosmetic surgical professionals in our area. Our physicians and trained staff can provide both surgical and non-surgical procedures to improve or enhance your appearance. We offer patients the latest techniques and the most up-to-date procedures in the fields of plastic, cosmetic and reconstructive surgery. Thank you for your time and we are more then excited to walk through this journey side by side.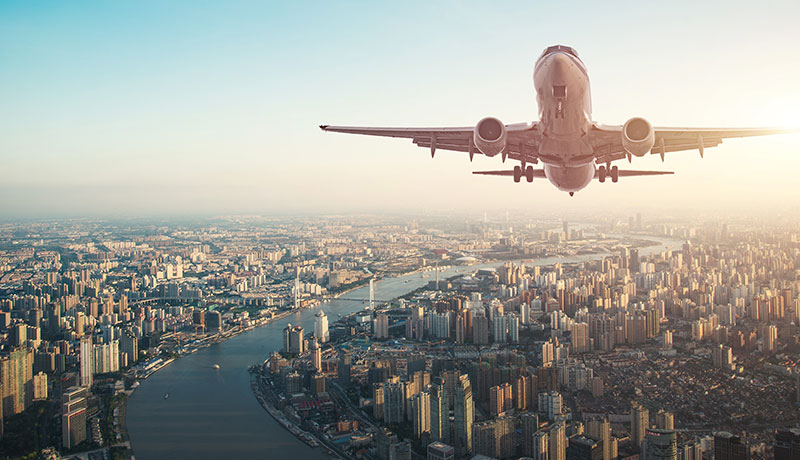 Tampa International Airport
3.5 miles
4160 George J. Bean Parkway
Suite 2400
Tampa, FL 33607
USA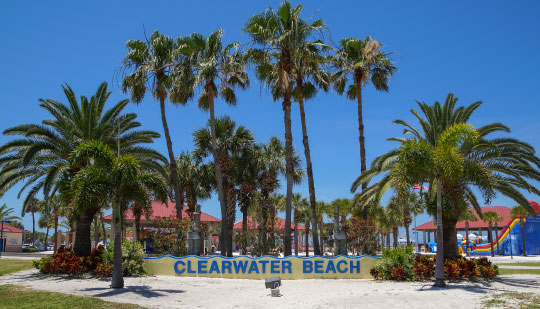 Beautiful Clearwater Beach Florida
Clearwater Beach is known for its namesake stretch of soft, white sand, which draws visitors year-round for jet-skiing, parasailing, and stand-up paddleboarding in its calm waters. Cyclists and rollerbladers glide along a winding beachfront promenade lined with casual seafood restaurants and cafes. Come sunset, Pier 60 hosts a nightly festival with street performers and craft vendors.
Alternatives to Plastic & Cosmetic Surgery
Microdermabrasion is a method in which fine crystals are rapidly sprayed onto the skin removing superficial dead skin layer.
Botox botulinum toxin is injected into the skin which temporarily paralyzes your muscles causing skin lines and wrinkles.
Vaser Shape is a noninvasive procedure that can smooth, tighten, and tone skin. It uses a combination of ultrasound technology and manual massage to warm the tissue beneath skin; empty excess fluids out of the fat cells; and manually push that material towards the lymphatic system, which can then dispose of it. The heat also stimulates new collagen production, which may tighten skin.
Ultherapy involves using ultrasound energy for skin tightening giving smooth and healthy skin.
Facial Fillers are long term, short term, or permanent fillers which improve your skin quality without surgery.
IV Therapy boosts vitamin and collagen production. Increased collagen and Vitamins can assist in the healing process following surgery- or as well as part of your normal routine.
Sculptra Buttock and Hip Augmentation is a dermal filler approved by the FDA since 2004. Its unique quality of stimulating the body's own collagen can provide an improved lift, appearance, and plumpness.
Body Contouring targets the trouble-spots that are preventing you from having the body you want. Our non-invasive approaches eliminate fat and tighten skin.
Skin Rejuvenation combats sun damage, signs of aging, and blemishes. Try the latest breakthroughs in Chemical peels and Microneedling or The Vampire Facelift to obtain the skin you have always dreamed of.
PRP Butt Vacuum Therapy is the most revolutionary non-surgical butt enhancement. It will lift the buttocks between 6-8 consecutive treatments, stimulates muscles, breaks down cellulite and fat deposits as well as Improves lymphatic drainage.
Cellulite Treatments treat stubborn fat and cellulite to loosen and dissolve — all with no pain, discomfort, or downtime with our Non-Surgical Cellulite treatments.
Dermaplaning removes the top layer of skin for a smoother and brighter skin complexion. It allows for better product application and absorption, improves skin texture, wrinkles and breakouts.
Get a Free Quote
Request a consulatation