Lymphatic Massage
At Smart Shape Body our patients post surgical experience is as important as the pre-op process. We encourage all patients to take care of their surgical investment by making sure their post surgical care is as detailed and first class as their surgical experience. Our medical professionals are licensed and highly trained in post care lymphatic massage and the outcome of the results are intensified and smoothed after each session. The results are beautiful. Learn more about our Lymphatic Massage services!
Undergoing a surgical procedure may cause some patients to feel uncertain or nervous. But you can relax when in our care. We have 24-hour emergency service available to ensure a prompt response to any questions or medical emergencies that might arise. Always remember that our goal at Smart Shape Body is for you to have a smooth and satisfying surgical experience so that you are back on your feet and enjoying the results of your procedure as soon as possible.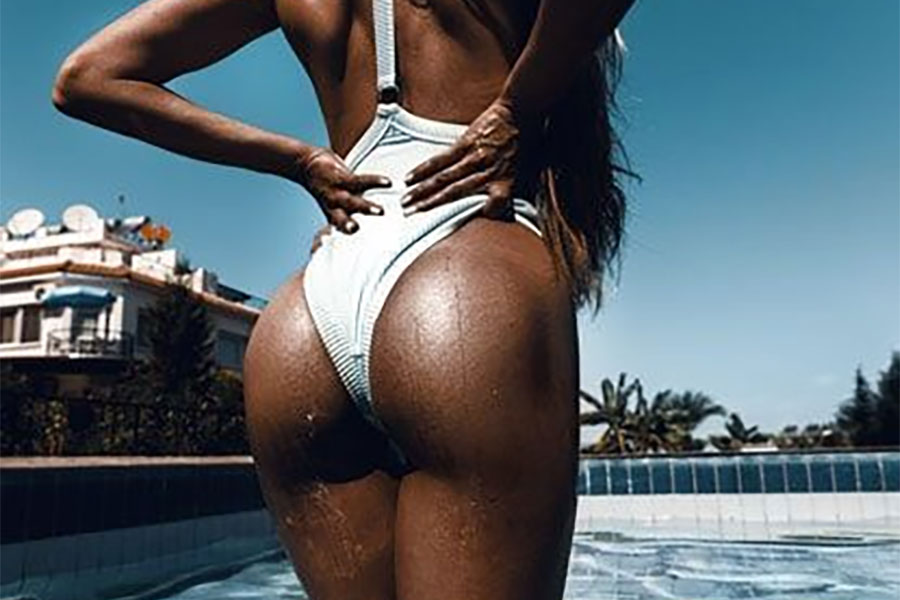 Post Surgery Consecutive Draining
$489
5 Days
Lymphatic Post Care Massage
$810
10 Sessions
Lymphatic Post Care Massage
$649
5 Sessions
EZ Pay Terms Available. Limited Time Only.
BBL Recovery Tips
Maximize your fat survival; Maximize your BBL Results
Don't sit on your buttocks. for the specified period of time recommended by your doctor (usually 2 to 8 weeks). If you need to sit, use a special BBL pillow (some popular choices include: Booty Buddy®, BBL Pillow®, Derriere Mate®) or follow a special sitting position explained during your consultation. Only sit if you absolutely need to and only for short periods of time.
Avoid putting pressure on the grafted areas. Rest on your stomach or sides and avoid placing stress on the areas where fat cells have been transplanted. If you had a tummy tuck with your BBL, resting on your stomach is not recommended.
Maintain a Healthy Lifestyle. Don't smoke and eat well-balanced, healthy meals. The results of your BBL can last for a long period of time if you maintain a healthy lifestyle.
Wear your compression garment all day. Every day (24 x7) for the first 3 weeks. Make sure it fits properly and that it's comfortable and does not squeeze the buttocks. If your special compression garment leaves marks on your skin, it may be too tight. Report this problem to your doctor.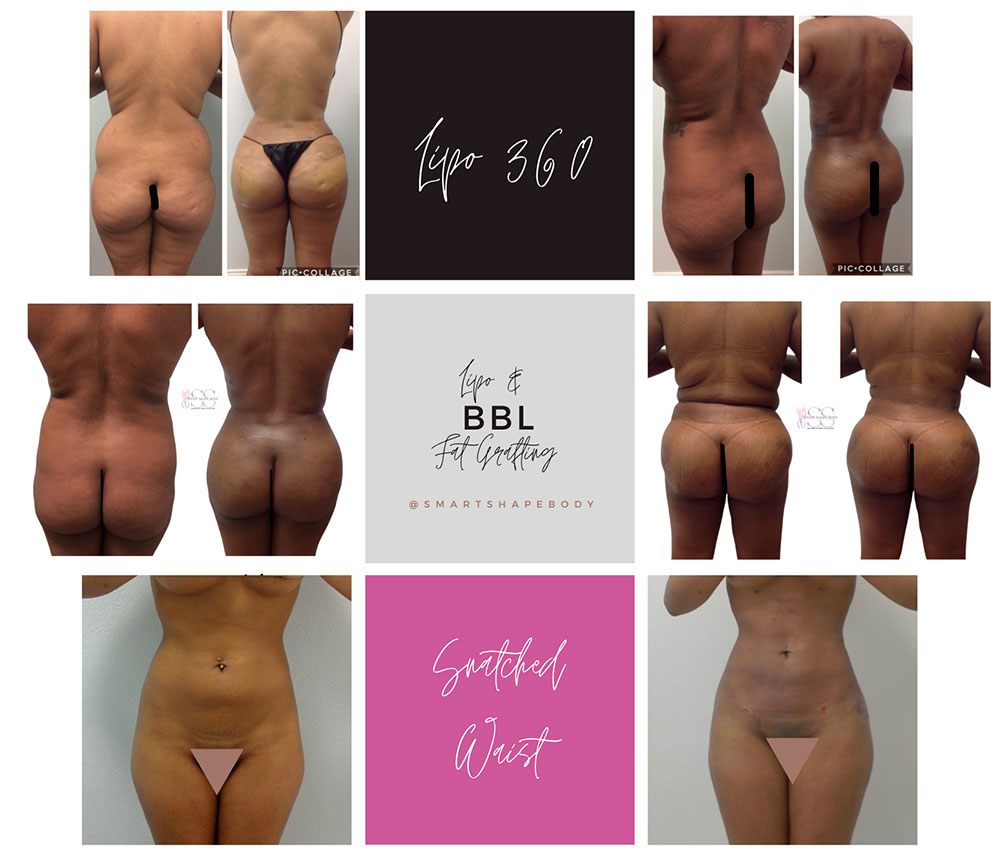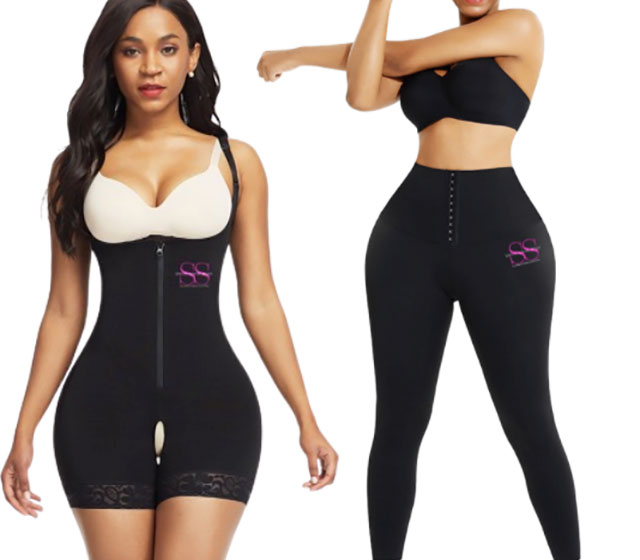 How to wear the SSB Post Surgical Compression Garment
Smart Shape Body Surgeons usually recommend that cosmetic surgery patients wear the garment from 3 to 6 weeks. For the first 2 to 3 weeks, patients should wear the compression garment 24 hours a day. It should only be removed for washing or when you are taking a shower.
After the first 2 to 3 weeks, patients will need to continue wearing the compression garment for 12 hours per day, either during daytime hours or at night. Please note, each patient is different and specific post care garment instructions will be given to you before and after surgery.
Prepare for your Brazilian Butt Lift Recovery
Below is a list of all the essential gear that you'll need during your recovery period:
Compression Garment: Available at Smart Shape Body for purchase.
Abdominal Lipo Board: This is a flat board made of foam that helps prevent creases from developing on the skin and flattens the skin in specific areas of the body. Some doctors may recommend that you use this to enhance the results of your procedure.
Booty BBL Pillow: This is a special seat cushion that protects the newly transplanted fat cells from receiving too much pressure when the patient is seated. The pillow provides support for your weight on your thighs rather than on your buttocks.
Compression Socks: These socks are recommended by some surgeons to minimize the risk of developing a dangerous blood clot in the legs.
Arnica Cream: Some doctors recommend using Arnica to reduce pain, swelling, and bruising. Arnica has natural anti-inflammatory properties.
Plastic Mattress Cover for the Bed: This is used to protect your mattress from staining by body fluids during the initial recovery period.
Chuck Pads: Chuck pads are absorbent pads that add another layer of protection against post-op body fluid leakage.
Gauze Pads & Wet Wipes
Pill Organizer: This is used to store the scheduled doses of medications that are recommended by your surgeon.
Loose Clothing: Maxi dresses, sweaters, and button-down shirts are recommended during the recovery period.
Get a Free Quote
Request a consulatation