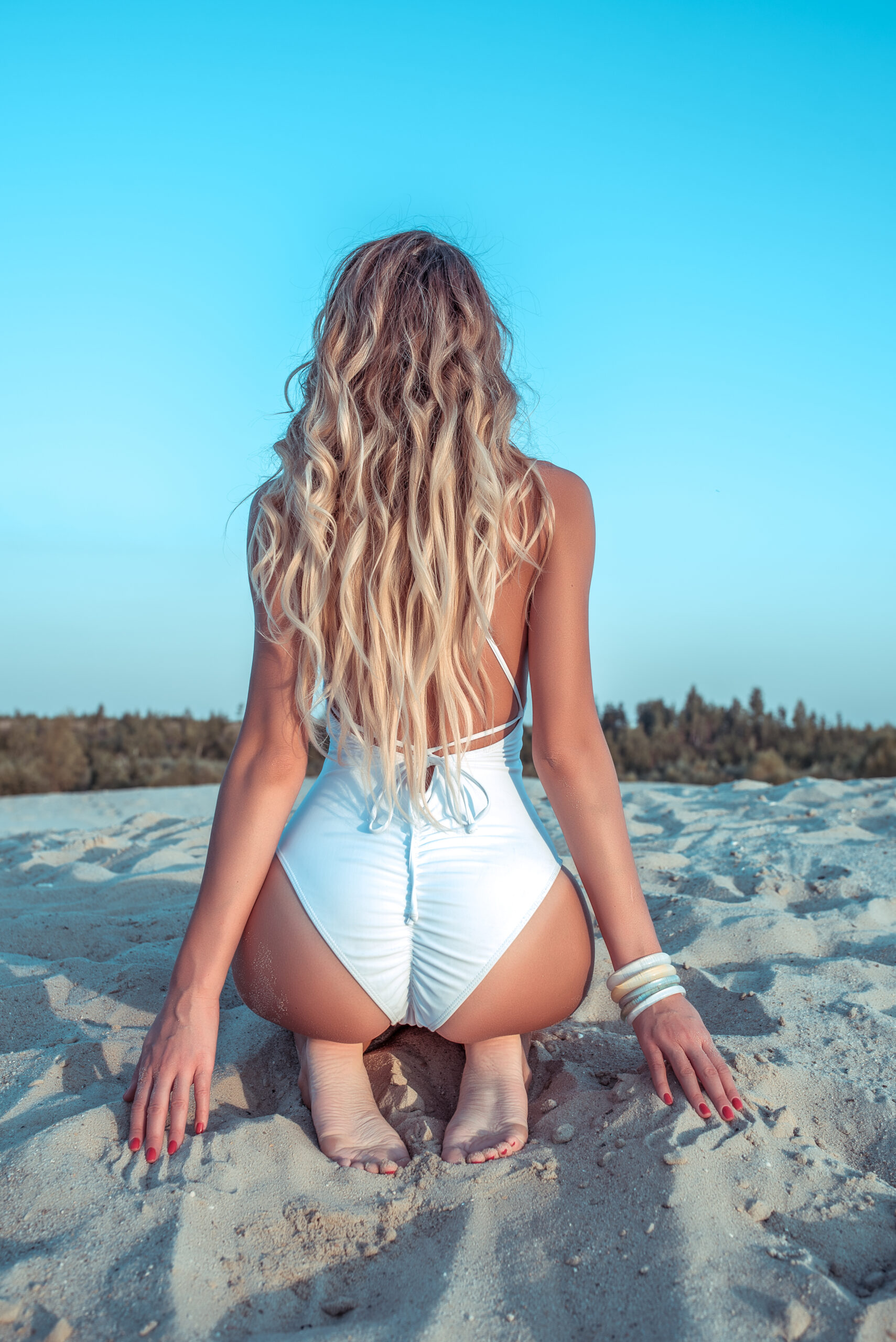 Radiesse® Liquid Butt Lift
While it is best known for what it can do to reverse facial signs of aging, Radiesse can also be used to achieve a beautiful, natural-looking butt lift. This non-surgical alternative to the already-popular Brazilian Butt Lift has become a patient favorite at Smart Shape Body. The Radiesse Butt Lift can be an effective option for those who are not interested in or do not have enough donor fat for a fat transfer (Brazilian Butt Lift) procedure. Radiesse Butt Lift allows for patients to achieve a beautiful lift and add volume and plumpness without having to undergo invasive surgery and schedule for down time.
What is it?
Radiesse is a FDA cleared dermal filler injectable. Placement guided by the hand of an experienced injector, it stimulates your body to create new collagen to get a lift, increased elasticity, and better contour through added volume. Another added bonus through collagen stimulation is the improvement in skin quality and cellulite.
Radiesse is a dermal filler used to diminish wrinkles and plump skin. It has applications for wrinkles on many parts of your body, including the face. Radiesse can also be used as a non-surgical method of enhancing and modifying certain parts of your face. Whether it's your face or your buttocks, the purpose of Radiesse is to shape, contour, lift, and improve the skin texture of where it's applied. Some people call it a miracle Injection, as it has a strong effect and works very quickly.
Radiesse is a gel that holds tiny calcium-based beads. Our body already contains calcium, so adding Radiesse into your body is a completely safe and nontoxic way to reliably smooth out and get rid of those wrinkles. After the application of Radiesse to your buttocks, you will see wrinkles get smoothed out and the appearance of skin is healthy, vibrant, and soft. An even greater benefit is that with time, your body continues to copy the effects of Radiesse by absorbing the gel and increasing natural collagen. The positive effects of Radiesse are seen both in the short term and in the long term.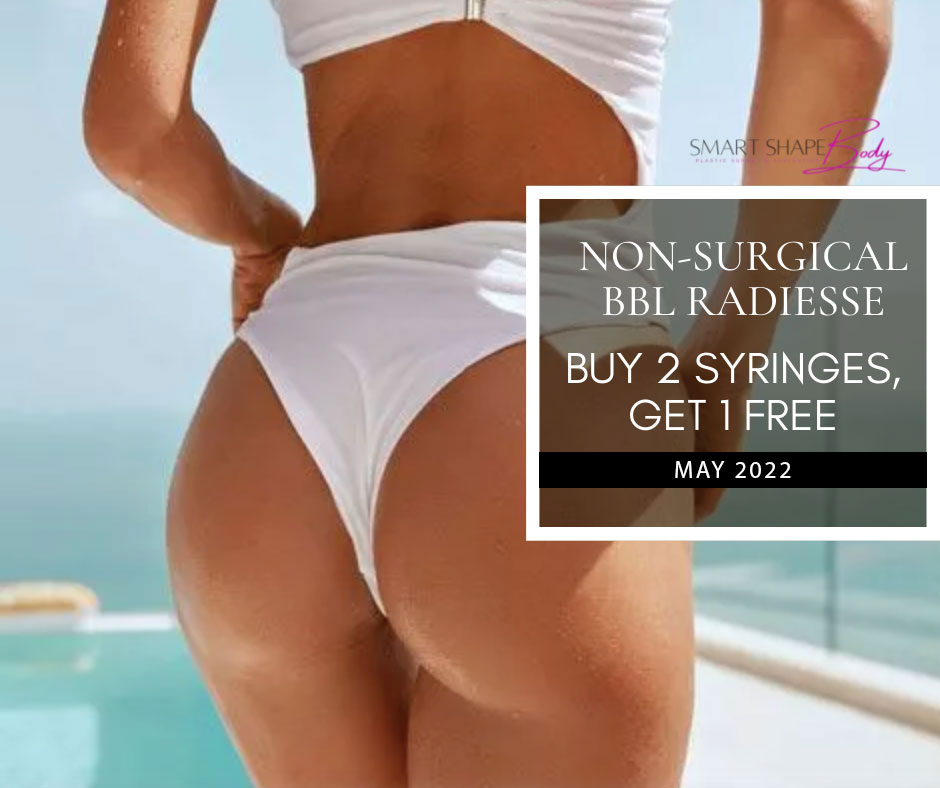 How long is the procedure?
The time spent applying the treatment is roughly 30 minutes. It's not uncommon for there to be some bruising, but this will go away shortly. You may also undergo some temporary soreness or extra tightness. To complete the Radiesse Augmentation, it requires a series of treatments every 4 weeks. The effects of the treatment lasts 2 to 5 years, but it can vary.
How long does it last?
The result can last up to 12-18 months. Patients usually do touch ups 1-2 times a year to maintain optimal results.
Am I a good candidate?
The non-invasive Radiesse Butt Lift is ideal for patients with realistic expectations who are looking to create a subtle lift or plumping of their buttocks to improve their contour and do not want to undergo surgery.
Is there down time?
There may be some bruising and tenderness present following injection. However, there is no downtime as your daily activities will typically not be affected. You may go back to your regular exercise in 3 days.
Get a Free Quote
Request a consulatation