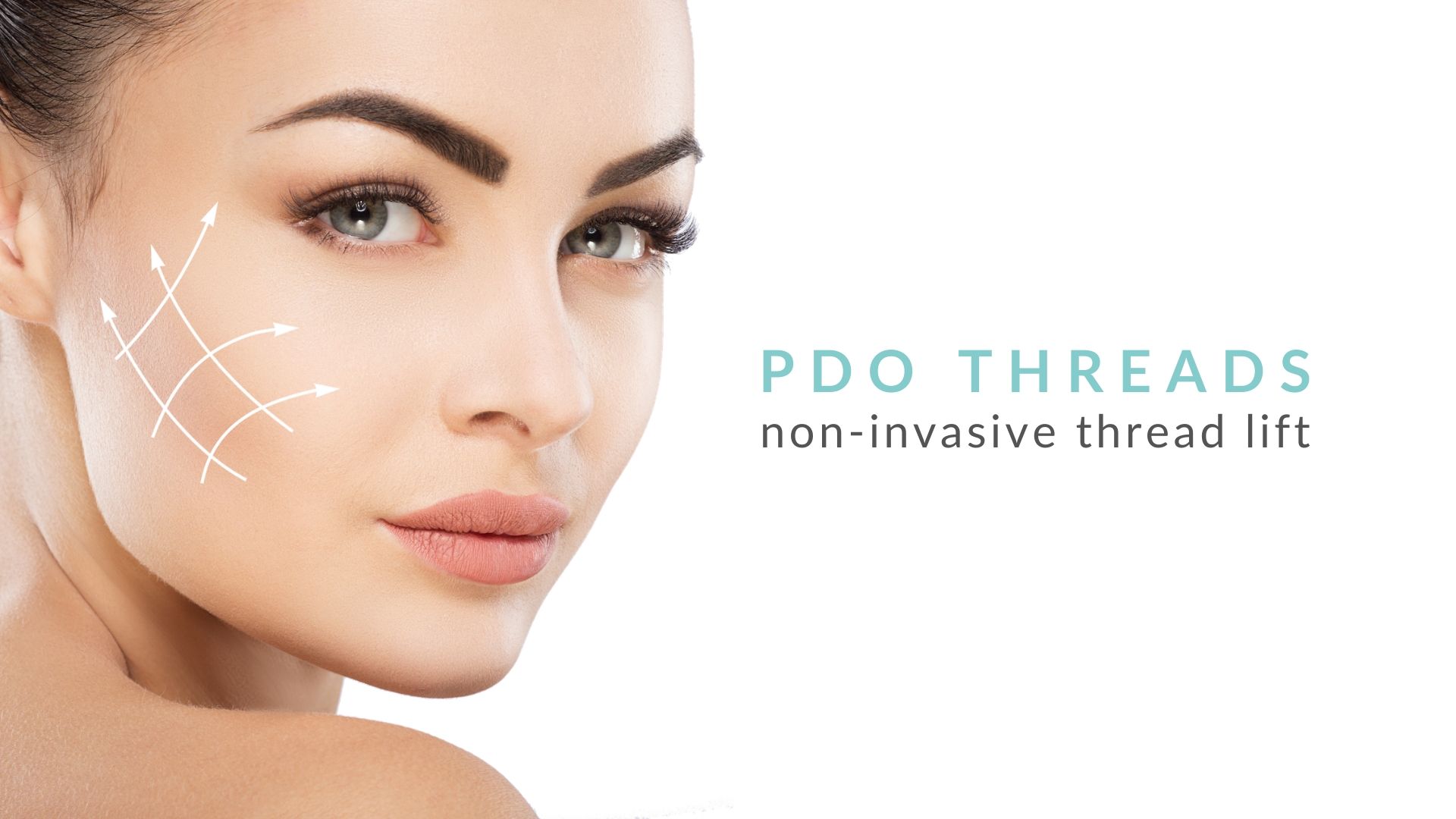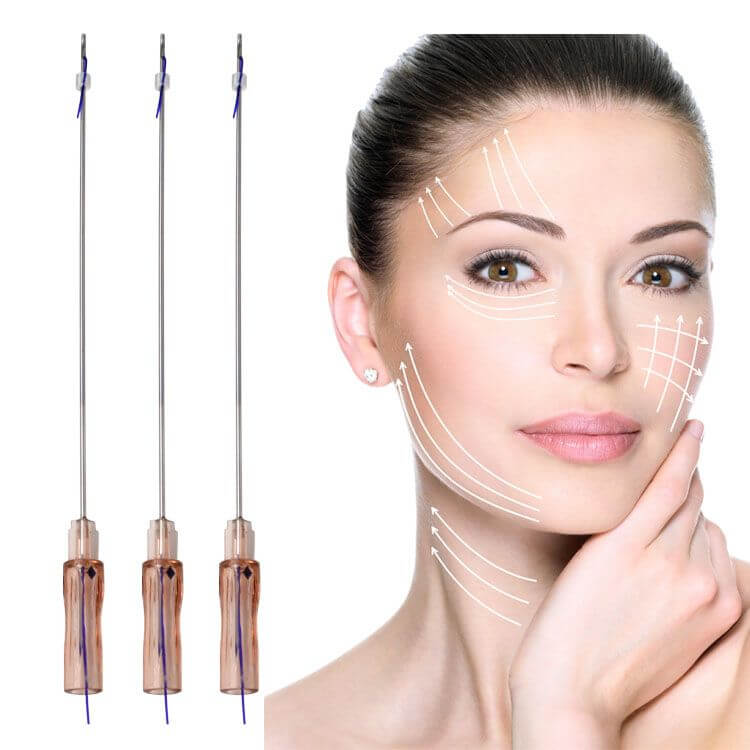 What is the Korean Advanced Thread lift?
The Korean Advanced Thread lift is also known as the PDO Thread Lift. It is a treatment which lifts and tightens sagging skin tissue, using threads made of Polydioxanone (PDO). The threads introduces them into the deeper layers of the skin. A thread lift is a procedure that uses a dissolvable suture to tighten and lift your skin. It's a less invasive procedure than facelift surgery and can often be performed in under 45 minutes without needing to go under a scalpel. Once introduced, the Korean Advanced Thread lift produce 3 effects in the skin:
Instant Skin Lifting
Cellular Renewel, through Collagen stimulation to improve skin texture, fine lines and elasticity.
Skin Tightening, by contracting fat tissue.
The lifted facial contours will remain for about 3-6 months more, due to the cellular rejuvenation effects. Your skin cells are stimulated to produce new collagen, and new blood vessels to improve skin microcirculation. At the same time, the PDO threads cause the fat tissue to contract, producing a skin tightening and facial slimming effect. The Korean Advanced Thread lift is very versatile, allowing practically all areas of the face to be treated.
What areas of the face can a Korean Advanced Thread lift treat?
A thread lift can treat most parts of your face that are experiencing signs of aging. The areas around your cheeks, jaw, neck, and eyes are among the most commonly treated areas:
Undereye area
Eyebrows
Crow's feet (wrinkles around eyes)
Cheeks
Nasolabial folds
Wrinkles around mouth & lips
Jaw line
Jowls & Neck
Because the results of thread lifts aren't as drastic as the results of facelift surgeries, thread lifts are commonly used together with other anti-aging procedures such as ultherapy or dermal fillers.
Special Offer:
Purchase 2 PDO Facial Fill areas, get 2 PDO Lift areas for FREE!
Total Savings $300
Valid until June 1, 2021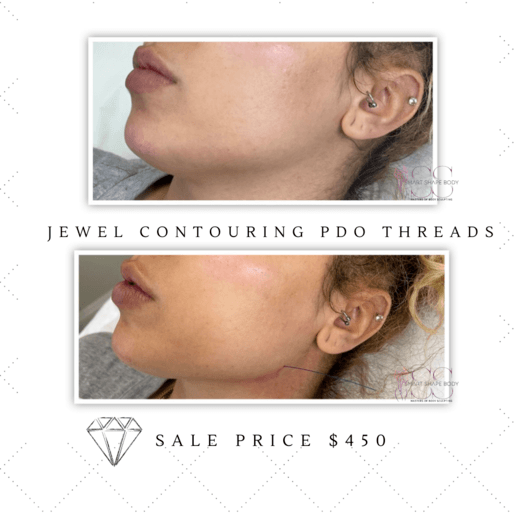 Get a Free Quote
Request a consulatation