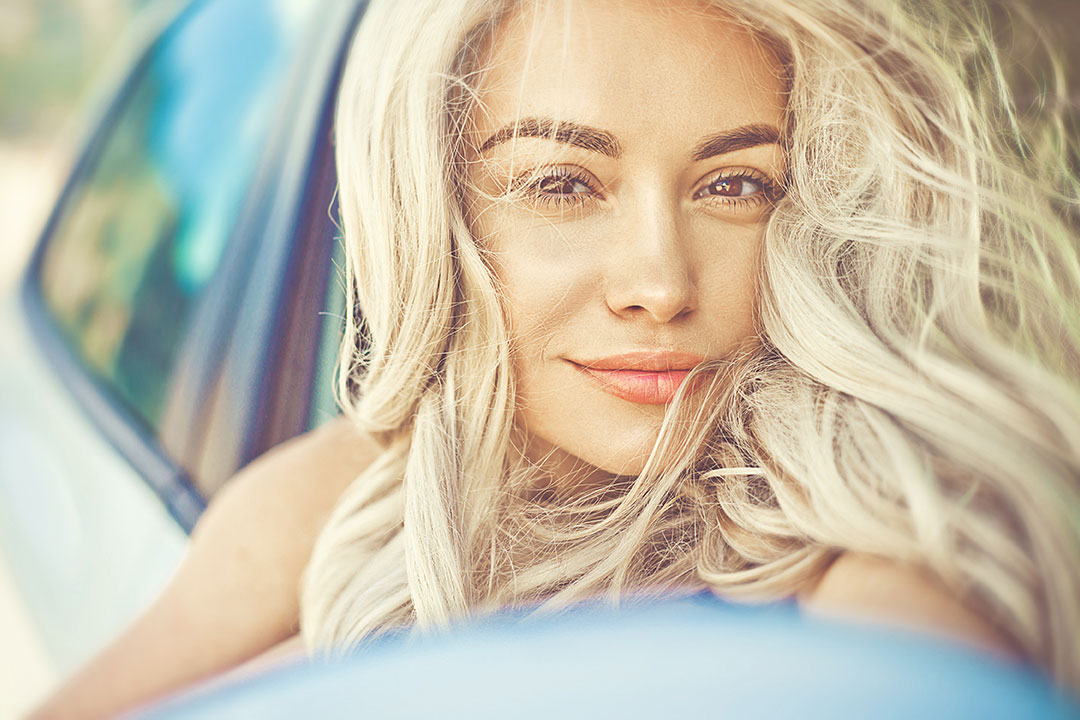 Our Medical Estheticians are the highly trained and experienced in restoring facial tone and texture on the surface as well as on a cellular level. Ask us about our latest facial services which includes, Botox Cosmetic Stamping, Micro-needling & PDO Threads. Smart Shape Body offers all patients complimentary consultations and a free skin care analysis prior to treatment. The benefits of our facial services include:
Increased skin radiance & luminosity 
Intensive hydration
Deep cleansing and detoxification
Improvement in the appearance of hyper-pigmentation and dullness
Soften and smooth skin's texture
Help diminish fine lines and wrinkles
Injectable Glow Facial Package
Hottest Facial of 2021 is here!
Botox Stamping
1 Dermal Filler Syringe
Vitamin A, C, & B-12
Anti-Agining Peptides
Hydrating Amino Acids
Collagen Co-Enzymes
Brightening Gluthathione Injections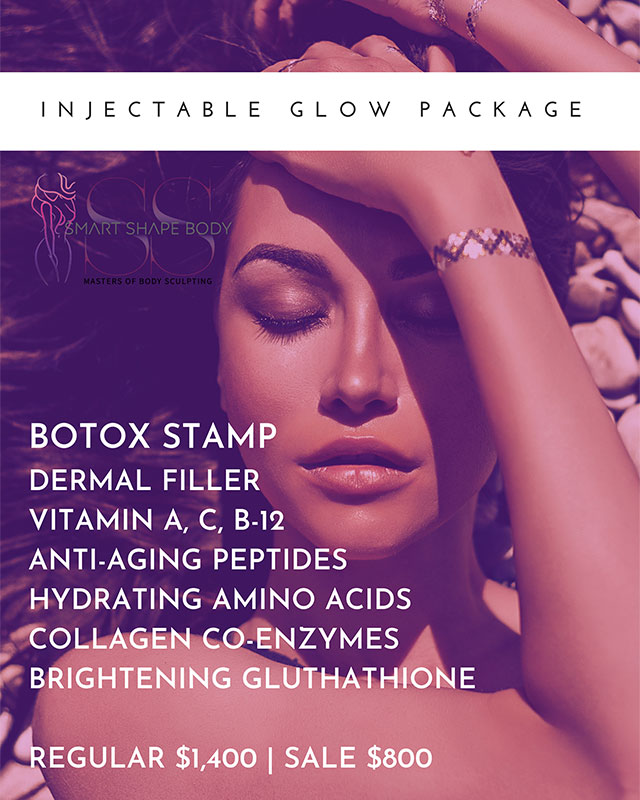 Anti-Aging Hydra Glow Facial
$450
Our Signature Facial includes a personalized experience and cellular rejuvenation with our pure hyaluronic acid collagen skin boosting injections.
Neck, Décolleté, Hands
Add On
$250
Per treatment area
Teen Acne Facial (18 & under)
$99
For patients that have clogged pores and are needing deep extractions focusing on clearing the skin from reoccurring break outs on the face & chest using products designed to clear pores and leave your skin deeply cleansed.
24KT Gold Pampering Facial
$700-$1450
Treat yourself to a deep relaxing and clarifying facial treatment that focuses on total rejuvenation. Restoring your skin to a hydrated, bright and dewy complexion. An anti-aging facial massage will soften fine lines and wrinkles, leaving skin plump and supple.
Lymphatic Drainage Facial
$125
Using gentle but effective brushing motions to reduce appearance of fine lines/wrinkles and swelling in the eye, face and neck area. Intrinsically linked to your immune system, the lymphatic drainage facial aids in the removal of blockages of facial tissue.
Get your daily dose of Vitamin C with this anti-aging facial packed with vitamins and antioxidants to fight free radical damage and erase the signs of aging for a more youthful complexion. Recommended for: dull, uneven tone and texture. Not recommended for very sensitive skin and acneic skin.
IPL Facial
An IPL photofacial treatment uses the power of broadband light to improve the appearance of brown spots/dark spots, sunspots from sun exposure, rosacea, age spots, and skin texture. The treatment can also be used for hair removal, photo rejuvenation, as well as to alleviate dermatologic conditions like acne. It is a popular treatment because it's effective, affordable, and non-invasive.
or get three treatments for $795
or get three treatments for $1000
or get three treatments for $475
Body
Price based on coverage
CO2 Facial
Full Face
$1550
Laser skin resurfacing with the Fractional Carbon Dioxide (CO2) Laser is one of the most effective procedures to improve skin quality and texture, while reducing fine and moderately deep lines. Because CO2 laser resurfacing relies on stimulating collagen synthesis, results are very impressive and clears the skin of sunspots, pigmentation, smooths wrinkles and improves skin laxity.
Microneedling
Microneedling is a rejuvenating procedure that uses small needles to prick the skin. The purpose of treatment is to generate new collagen and skin tissue for smoother, firmer, more toned skin. Microneedling is mostly used on the face and may treat various scars, wrinkles, and large pores. It restores the collagen and tone & texture of the skins surface by slightly damaging the cells to promote cellular turn over that leads to cellular rejuvenation.
Additional Areas
Add On
$200-$300
Neck, chest
Scars & Stretch Marks
Add On
$200-$300
Core Recovery Complex
Add On
$200
Platelet Rich Plasma (PRP)
Add On
$200
Chemical peels reduce the appearance of fine lines and wrinkles by removing the outer layer of your skin to reveal a new layer that is fresh, smooth, and restored. Corrects acne scars, hyper pigmentation, enhances tone and texture and rejuvenates the skin's surface to reveal brighter, more youthful skin.
Rescue Facial
Add On
$175
Chemical Peel
Add On
$175
Collagen Mask
Add On
$175
Microdermabrasion
Add On
$75
High Frequency Zit Zap
Add On
$50
LED Light Therapy
Add On
$75
Get a Free Quote
Request a consulatation