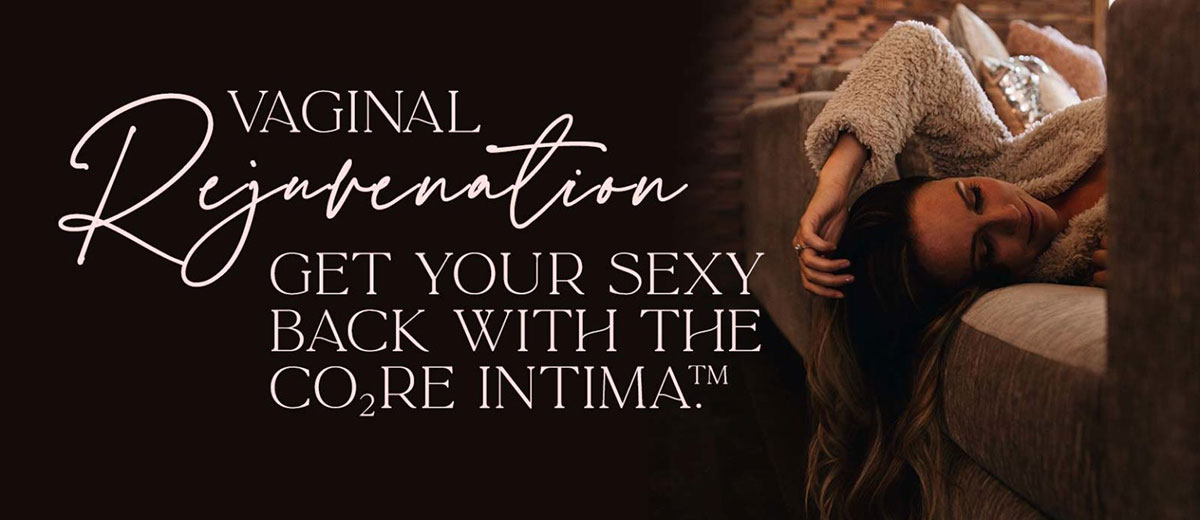 What is CO2RE Intima Vaginal Rejuvenation?
Restore, reclaim, and rejuvenate your intimate wellness today!
The CO2RE Intima is a simple, non-surgical laser procedure to restore vaginal health. Now you can enjoy life like you used to with more confidence, comfort and enjoyment. With only 3 out-patient procedures women and Trilogy patients are reporting high satisfaction. If you're seeking vaginal rejuvenation to treat the signs of childbirth and aging the CO2RE Intima may be the right treatment for you.
Why our patients love the CO2RE Intima Vaginal Rejuvenation Procedure
CO2RE Intima is FDA cleared to treat all three areas of a women's intimate needs (external, internal and introitus) and with hygienic, single-use hand pieces thereby assuring women of the results and hygiene they expect for treatments to their most intimate area.
Additionally, CO2RE Intima utilizes a CO2 laser. CO2 lasers have been proven to remodel tissue with neoformation of collagen and elastic fibers in atrophic skin2. CO2 technology also provides physicians with the ability to treat both superficial and deep skin layers simultaneously and with the precision control they need over the intensity, pattern and depth of ablation which is very important for treatments to this intimate area.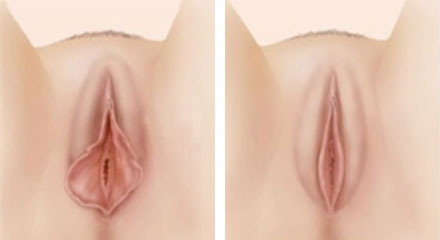 Smart Shape Body Patients receive 3 treatments which are spaced 3 weeks apart and each year thereafter receive a single treatment to maintain the result. Don't struggle with discomfort & self-consciousness anymore and reshape & restore your vaginal walls and appearance.
CO2RE Intima is an in-office, non-surgical laser treatment that treats:
Tighten and repair vaginal tissues that have lost stretch and sensitivity after childbirth.
Improve pleasurable sexual experiences by improving tissue elasticity and lubrication. The lack of collagen takes away control, and can cause personal dryness.
Thin vaginal walls are harder to control from the pelvic floor, and can contribute to incontinence.
Age naturally takes away collagen and skin elasticity, which creates the antiquated notions of older women not enjoying things like physical intimacy.
Clothing, feminine products, and everything listed above can darken skin pigmentation.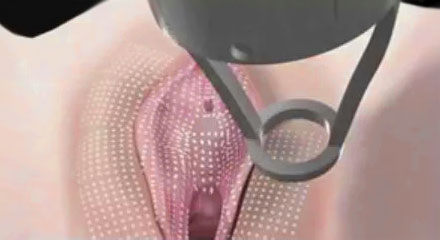 Am I a candidate?
If you have experienced childbirth and/or the aging process, you are a candidate for the CO2RE Intima treatment! If you want relief from loss of tone in the vaginal region, loss of elasticity, lack of lubrication, urinary stress incontinence, enhancement in sexual function, or vaginal cosmetic improvement, then this treatment can help you. CO2RE Intima Vaginal Rejuvenation is suitable for most women, even those undergoing chemotherapy. Patients who have had this treatment report mild to no discomfort and symptom relief after just one treatment.
Treatments take only 10 to 15 minutes and have no downtime, so they are easy to work into a busy schedule.
What results will I see?
After the series of three treatments, women reported improvement in vaginal tone and elasticity, better lubrication and no pain during sexual intercourse. In addition, most patients found relief from urinary stress incontinence because of improved tone in the vaginal walls, and improvements in the appearance and enjoyment of their sexual experiences. Many women even reported improvements after their first treatment!
Is there any downtime?
There is no downtime with the CO2RE Intima treatment. The treatments each take 10 to 15 minutes to complete and because they are non-surgical and painless, you can immediately return to your daily routine. Patients are typically asked to refrain from sexual activity and vaginal rest for one week to allow the cells to rejuvenate, but does not require any downtime from your job or busy lifestyle.
Best of all, CO2RE Intima Vaginal Rejuvenation is a quick in-office procedure that requires no incisions, no sutures, and no downtime. That means you can schedule a visit on your lunch break and return to work that afternoon!
Get a Free Quote
Request a consulatation